Tusker
Tusker is an iOS app for Mastodon.
Browse the source code. Get support.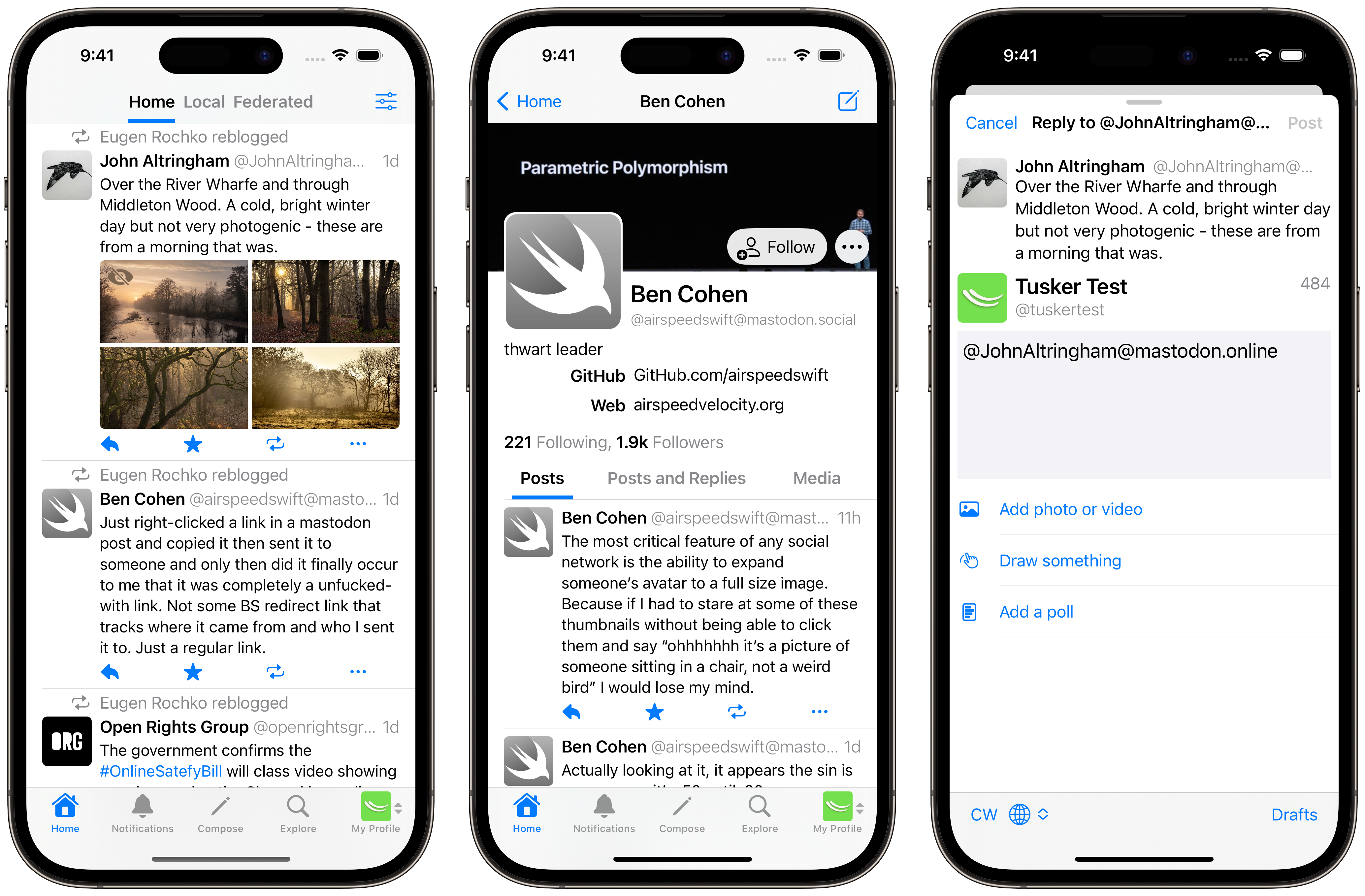 Pricing
Tusker is completely free to use!
Features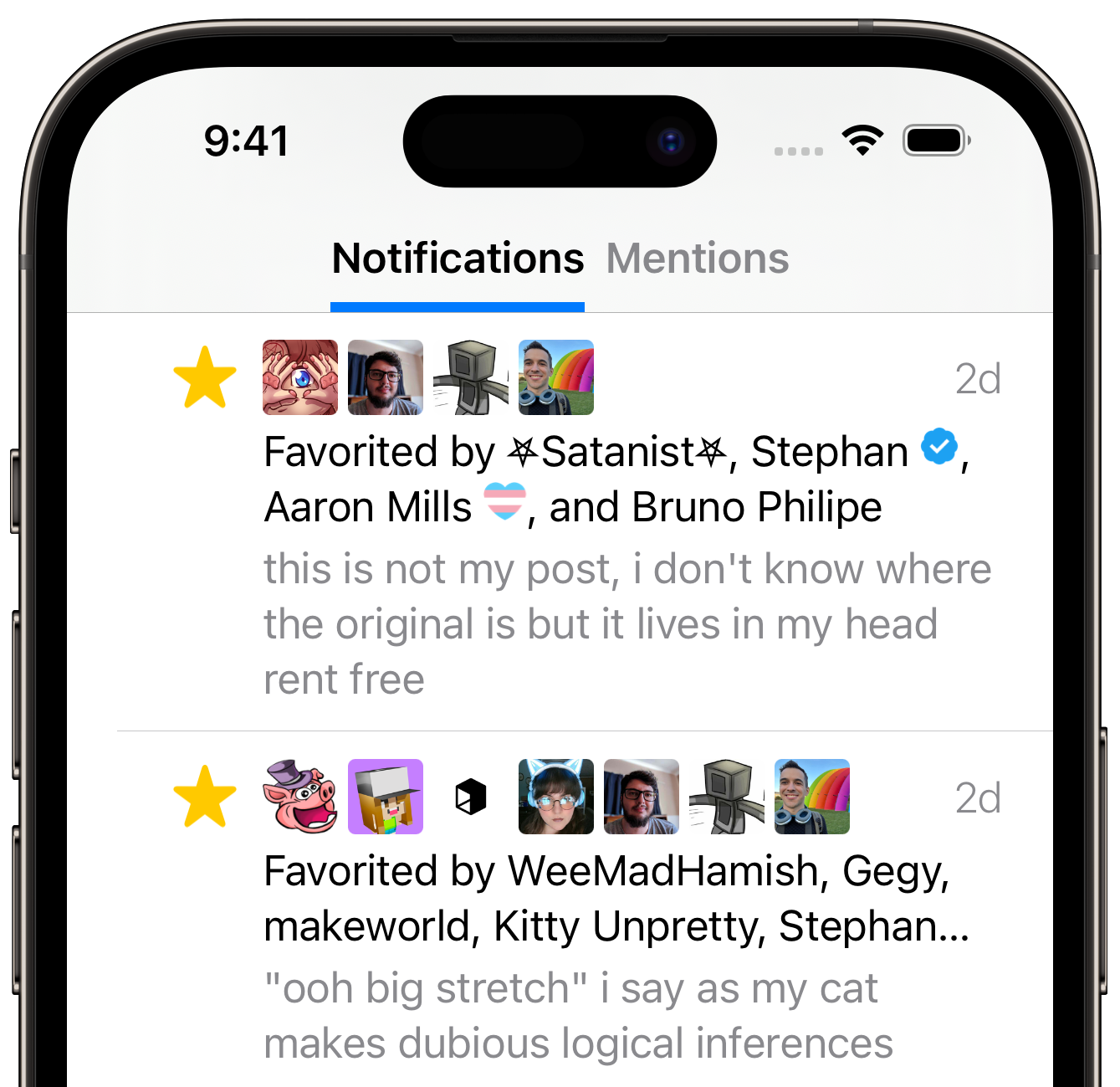 Notification Grouping
Combine favorite, boost, and follow notifications into a single row to get a more glance-able view of your notifications.
Readable Conversations
Replies are organized into distinct subthreads, to make the flow of big conversations clearer and easier to follow.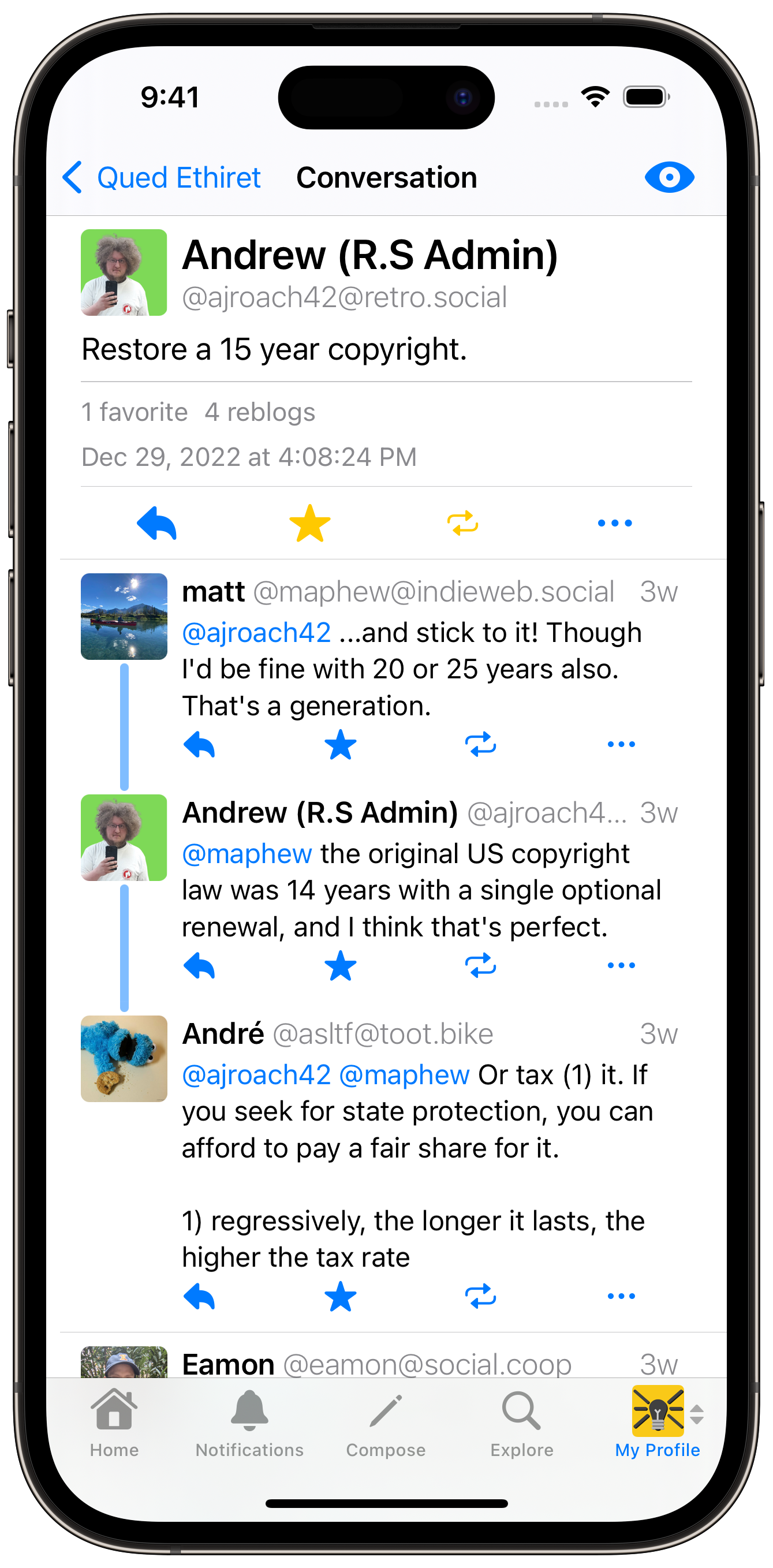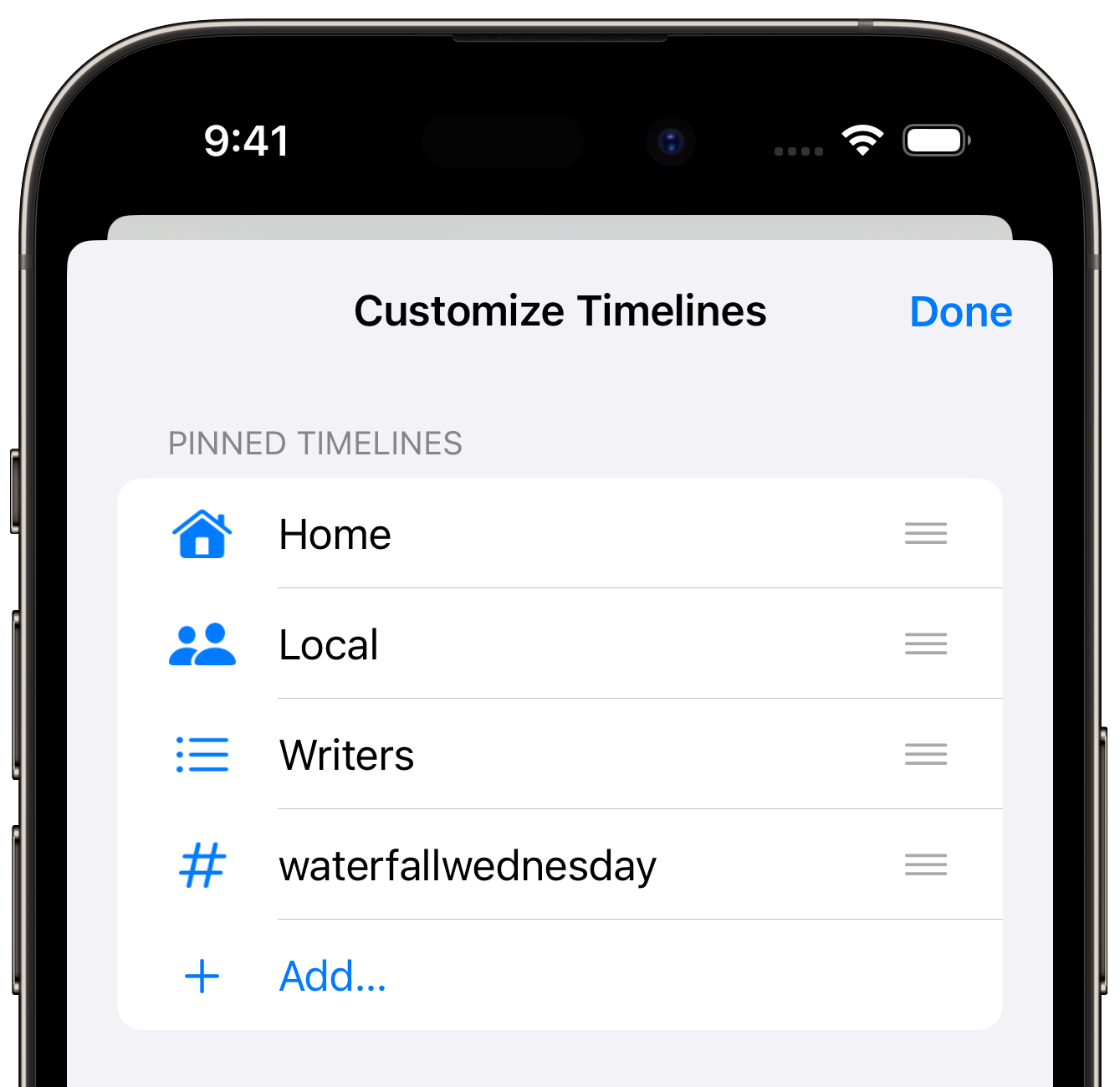 Customize Timelines
Change which timelines are pinned to your home tab, for quick access to lists and hashtags.
Multiple Accounts
Stay signed-in to multiple accounts and long-press on the My Profile button to quickly switch between them.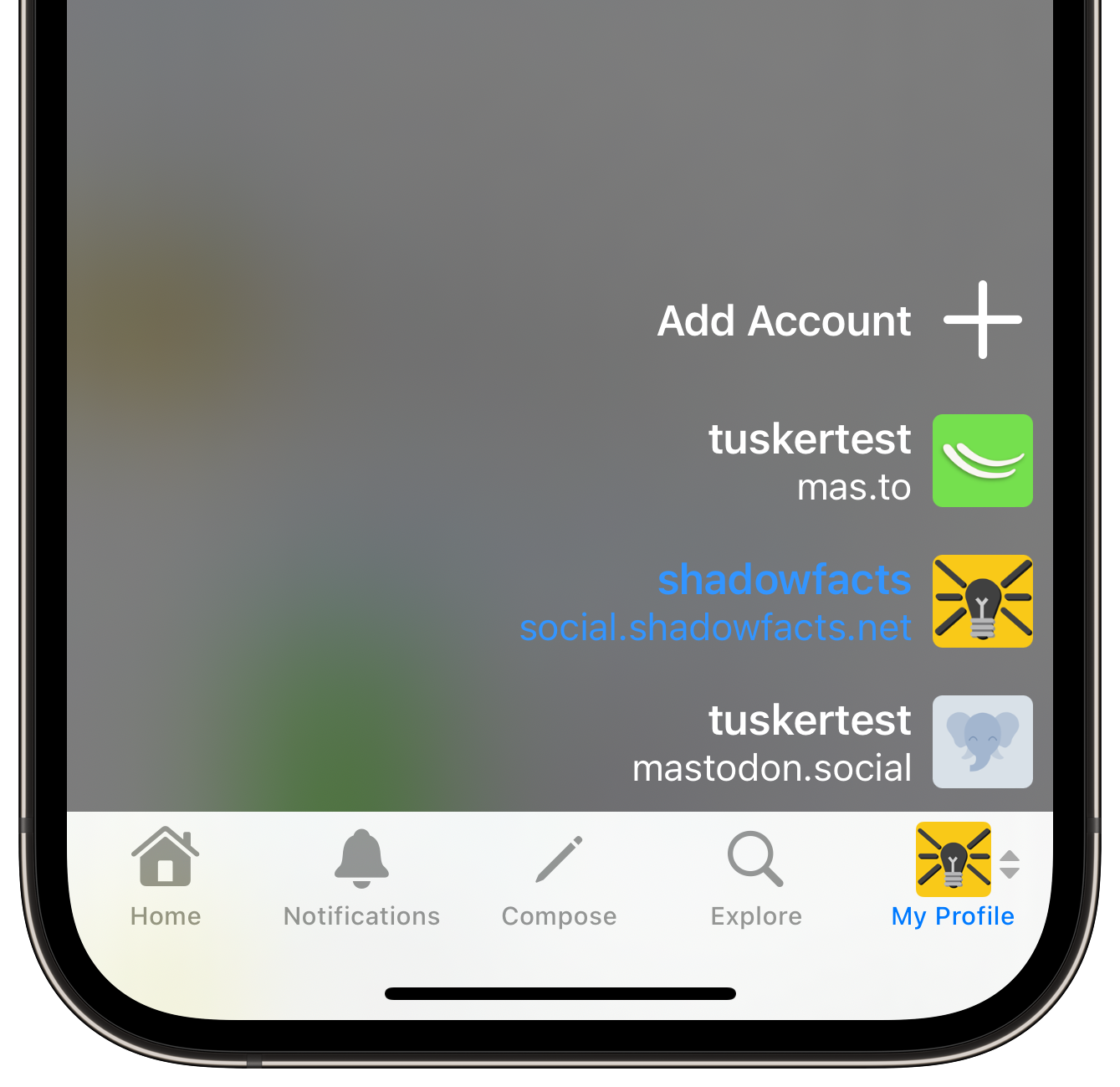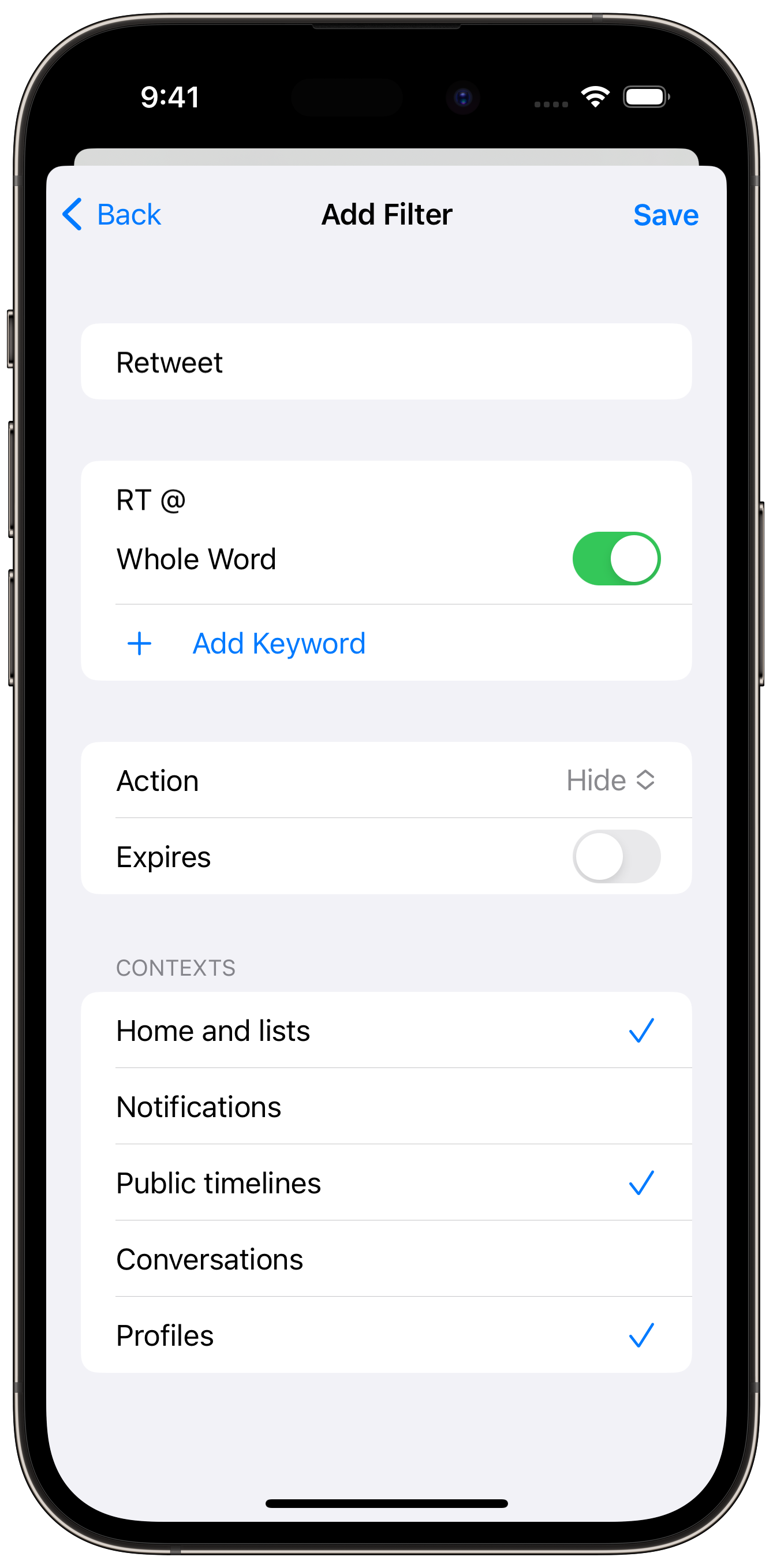 Filters
Add and edit Mastodon filters to hide or warn about posts that you're not interested in.
Digital Wellness
Manage your relationship with social media. Use these preferences to reduce the temptation to scroll endlessly, or to hide information that you're not interested in.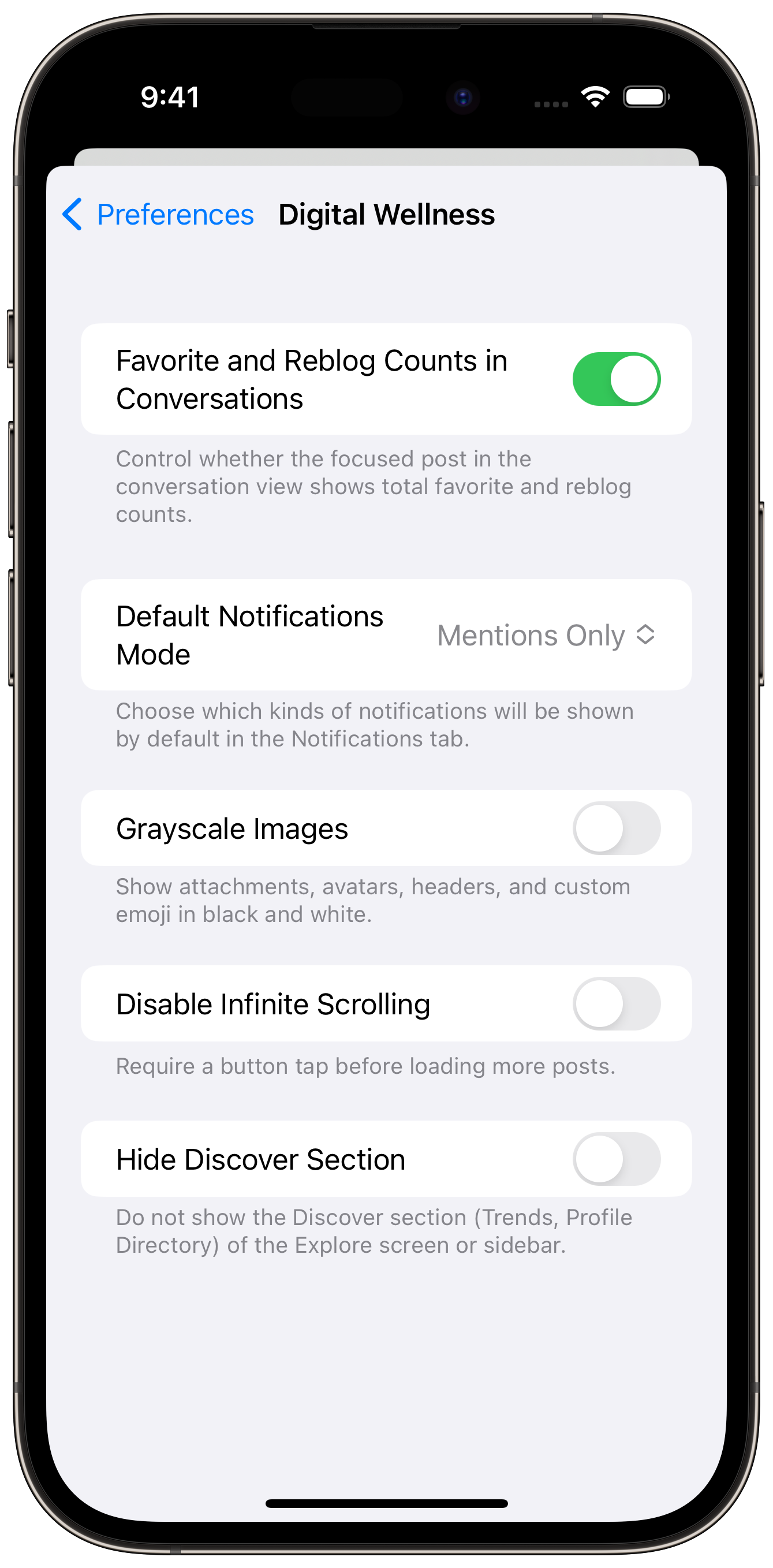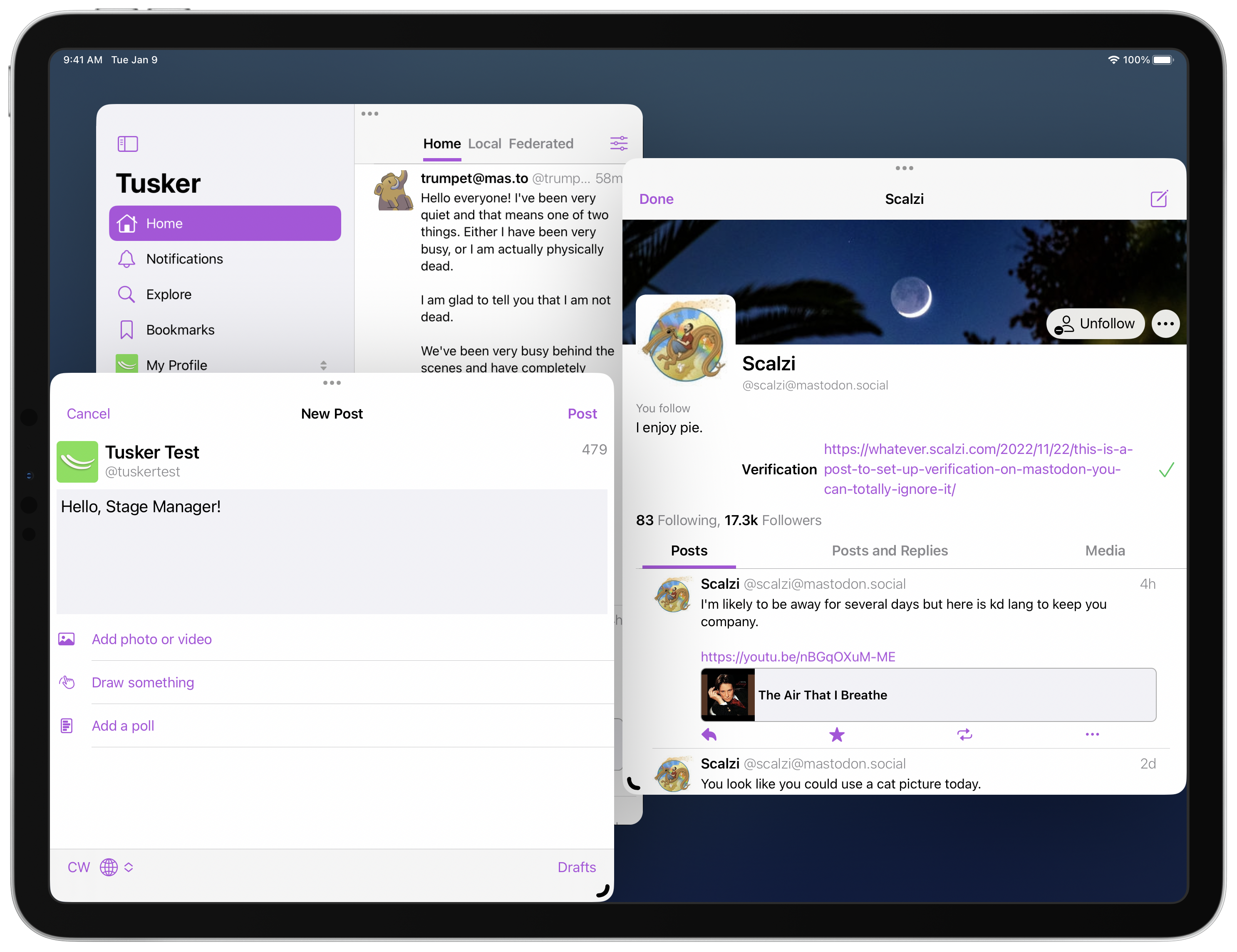 Multi-Window Support
Tusker lets you open multiple windows for different items or different accounts altogether, taking full advantage of Stage Manager on iPadOS 16.
Timeline Sync
Keep your timeline position in sync across all your devices using iCloud.
Accessibility
Full support for VoiceOver, Voice Control, Dynamic Type, Bold Text, Reduce Motion, and more.
Appearance Personalization
Change the accent color, avatar style, whether action buttons are shown, which content warnings are expanded automatically, if attachments are blurred, and even more.
Mastodon Features
View trending posts, hashtags, and links; follow hashtags; manage lists; and more.
Browse Instance Timelines
View the public timelines of other instances (where permitted) without signing in to an account.
Privacy
Tusker locally stores Personally Identifiable Information (PII) for the purposes of the app's primary functionality. Tusker may transmit PII off-device to the instance(s) of any compatible third-party service to which the user has explicitly signed-in.
Tusker uses a 3rd party service to automatically report crashes and errors that occur in the app. No data is retained for more than 30 days, and Tusker endeavors to redact any PII. Any data collected is used solely for the purpose of improving the app, and is not shared with anyone beyond the developer or the 3rd party error reporting service. Automatic data collection may be disabled within the app (Preferences → Advanced → Report Errors Automatically).